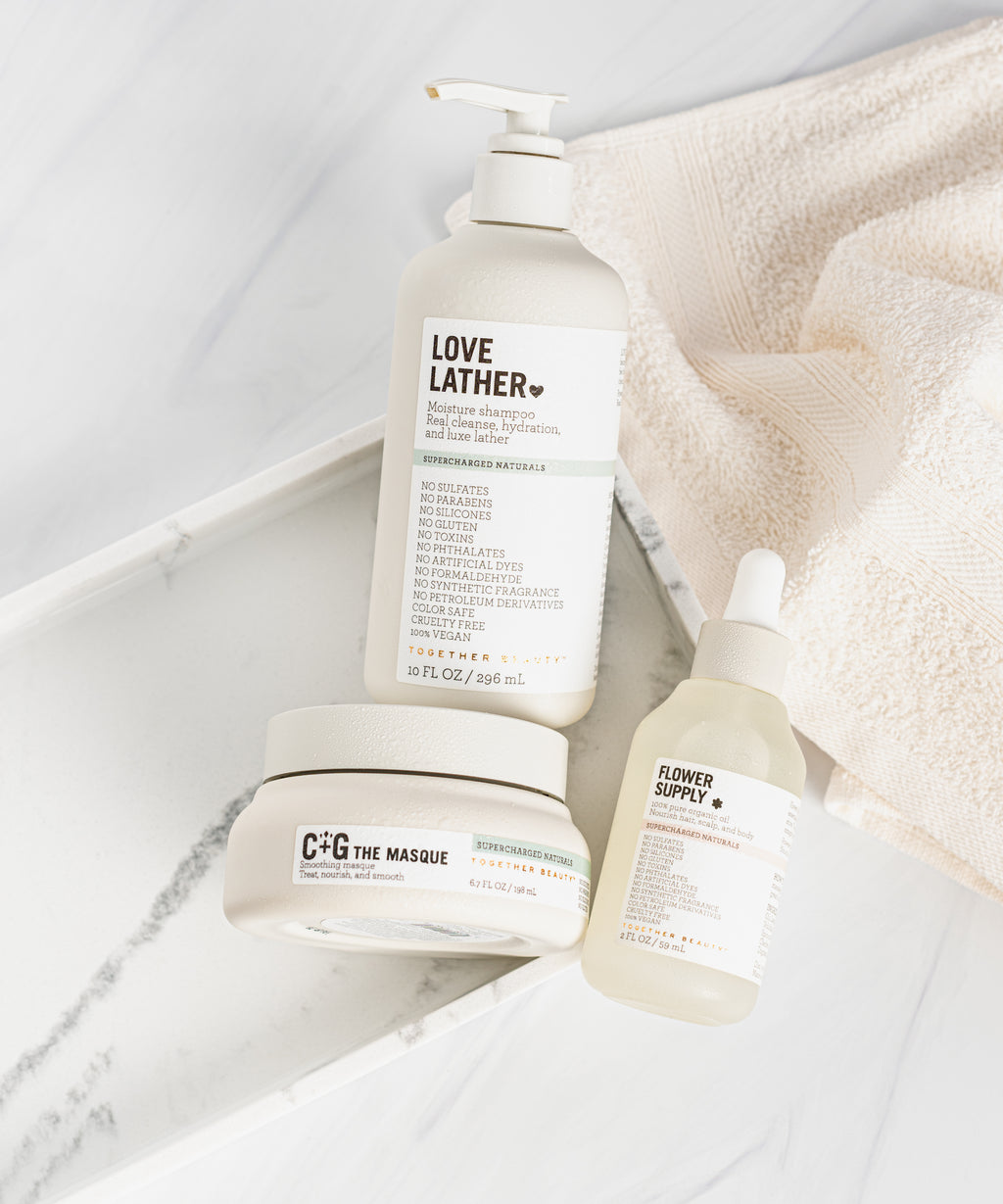 Smooth Operator (Anti-Frizz)
Bundle
ADD A FEW DROPS OF FLOWER SUPPLY TO ANY TOGETHER BEAUTY PRODUCT TO ENHANCE MOISTURIZING EFFECT.
You may also like
Frequently Asked Questions
Will Crown + Glory masque weigh my hair down?
While this formula is rich, it does not weigh down hair.
How long should I leave Crown + Glory masque on?
You can leave it on for at least 5 minutes or up to 1 hour. The longer you keep it on, the more the masque can penetrate and fortify the hair to create smooth manageability.
Can I use Flower Supply on wet or dry hair?
Flower Supply can be used on both wet and dry hair to add moisture, shine, and gloss.