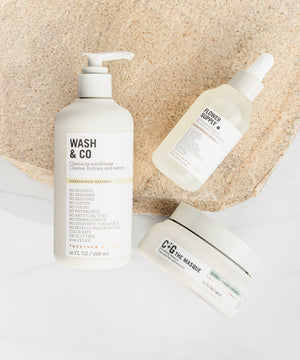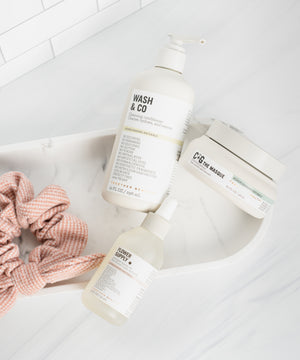 Curls Need Love (Curl Care)
Bundle
USE WASH & CO AS A LEAVE-IN STYLING CREAM FOR CURLY/COILED HAIR, AND TRY ADDING A FEW DROPS OF FLOWER SUPPLY TO ANY TOGETHER BEAUTY PRODUCT TO ENHANCE MOISTURIZING EFFECT.
You may also like
Frequently Asked Questions
Do I use Wash & Co as a shampoo or conditioner?
Wash & Co is our natural conditioning wash with zero build-up that gently cleanses while nourishing your hair and scalp. It's an all in one product you can use as your shampoo and conditioner.
Can I use Flower Supply on wet or dry hair?
Flower Supply can be used on both wet and dry hair to add moisture, shine, and gloss.
Is Flower Supply a multi-use oil?
Flower Supply can be used on your scalp, body, and nails. It adds moisture to your self-care routine.